It is Bee Swarm season!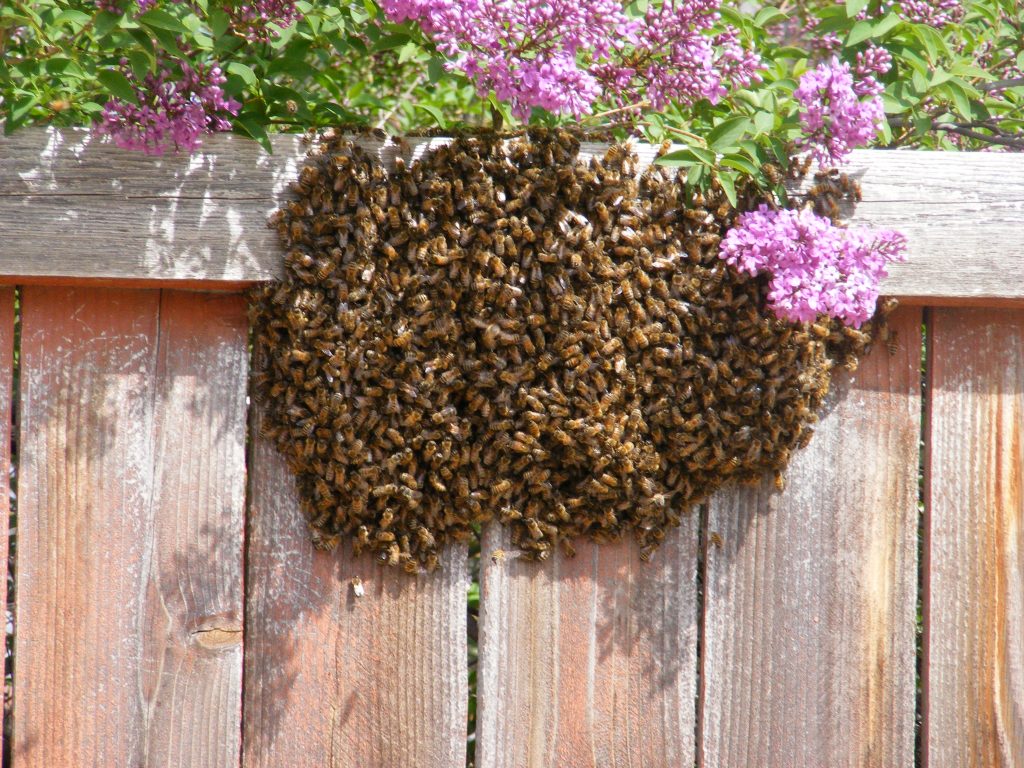 It is the time of year that bees go out in search of a new home to colonize. When they do this they will collect on a branch of a tree or on the eaves of a building in a big cluster while the scouts look for a place to go. But the Bees need our help. So if you find a swarm, don't bother them. Give me call so the bees can be collected placed in a new hive and protected from dangers.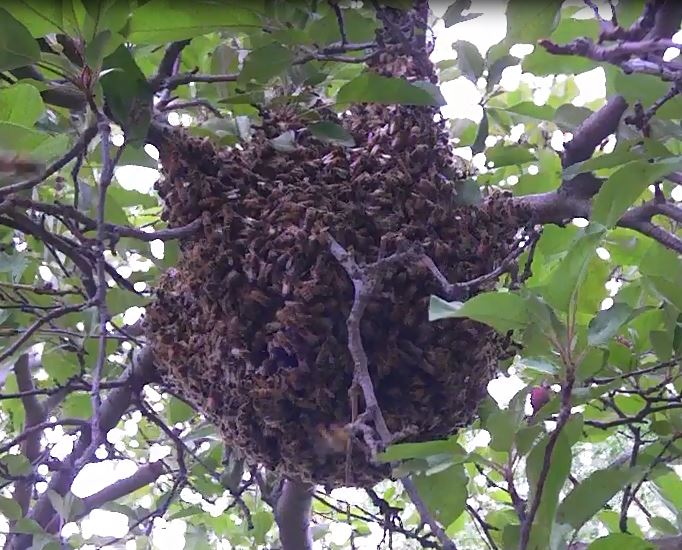 Although their appearance can be alarming Bee Swarms are usually very docile and gentle. If left undisturbed they will not be bothersome. A swarm is focused on finding a new home and has very little interest in anything else.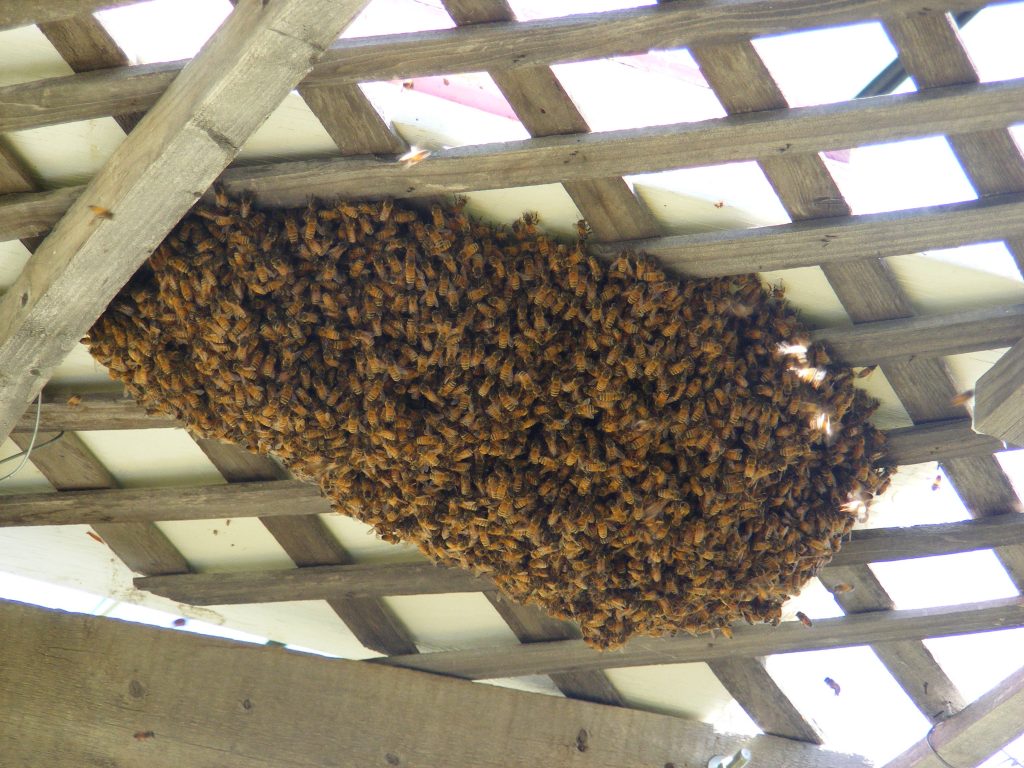 If you find a swarm of bees in your yard call for a beekeeper to come and collect them.
Bee Swarm Removal in Loveland, CO and surrounding areas call or text 970-213-3364.